About Us
Thank you for visiting us here! We are very pleased at Donut's Planet that you are keen to get to know us better.
Every day we get up to start manufacturing our original products. We make all confectioneries by hand on the spot according to our own recipe. Not only can you buy here handmade doughnuts, American-style donuts, but also angel wings (Pl. faworki, chrust), cottage cheese doughnuts, Spanish-style churro donuts and Viennese donuts – Carnival doughnuts. We also serve freshly roasted coffee from a small craft coffee roaster.

Over 50 types of doughnuts at Donut's Planet
We offer over 50 types of doughnuts in total. Every day we have about 10 types available. Our specialties are doughnuts filled with rose petal jam, Italian Nutella, mascarpone cheese with raspberries, apple pie, pudding or e.g. classic Italian tiramisu.
Take a look at our menu: MENU
How do we make doughnuts at Donut's Planet?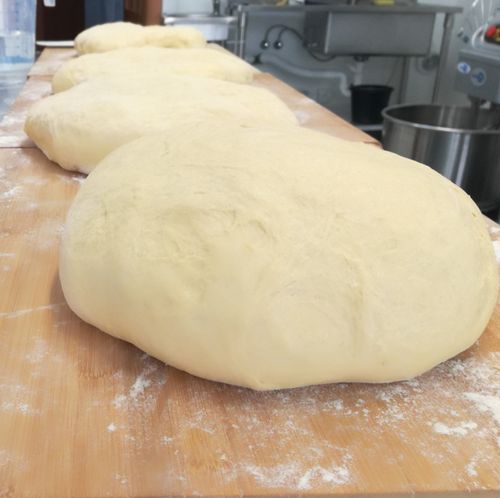 Dough
We knead the dough according to our own recipe. It is made of flour, fresh yeast, egg yolks and water with an addition of rapeseed oil. First, we knead the dough in a stand mixer, then by hand.
After resting of the dough, we divide it into several kilogram portions, and next, we use a manual dough divider so that each doughnut is of the same size possible.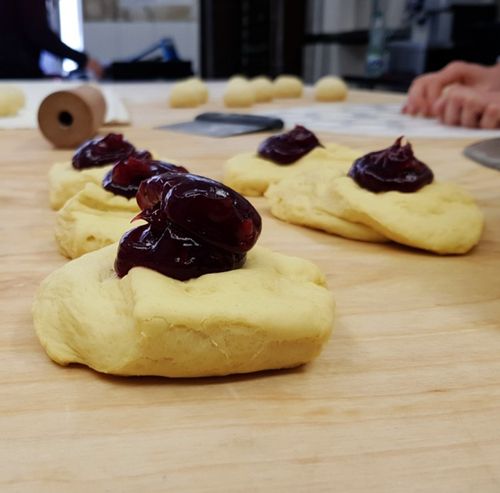 Filling
After preparing the dough and dividing it into parts, we form it into balls, then flatten them to put in a delicious filling. We give a lot of filling, thanks to which our doughnuts melt in your mouth.
Proofing
Once stuffed, we let our doughnuts rise. At the right temperature and humidity we get the effect of crispy on the outside and extra soft on the inside doughnuts.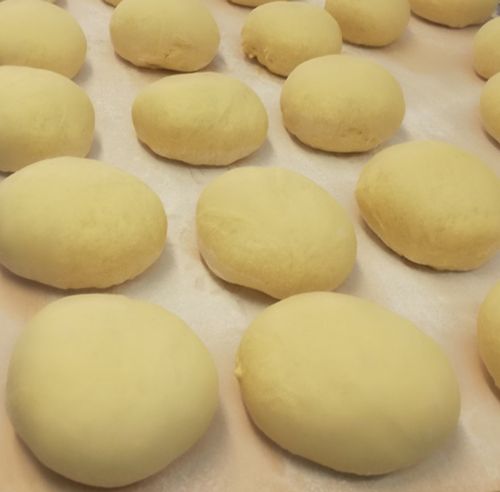 Before frying, the doughnuts must be properly risen. We make sure that they do not absorb fat during frying, which is why we use our proven and effective methods to prevent it.
Frying
The penultimate stage of our Donut's Planet production is frying. This is a very crucial stage of the production process. Why? The fat must be heated up sufficiently. A temperature difference of a few degrees will make the donuts become too greasy, doughy or too dry, which is why this procedure is carefully controlled.
After frying, while cooling, the donuts wait for the unique decoration, which we plan individually for a given flavour.
Decorating donuts is a pleasure for us. We have a lot of decoration products to choose from, starting with chocolate, candied orange peel or cocoa, through wafers, sprinkles, crushed meringue, nuts, coconuts, dried fruit and ending up with standard, traditional choices such as icing sugar and classic powdered sugar that are a top-notch feast for your palate.
You're welcomed to help yourself and enjoy our delicious mouth-watering donuts!
Donut's Planet Team